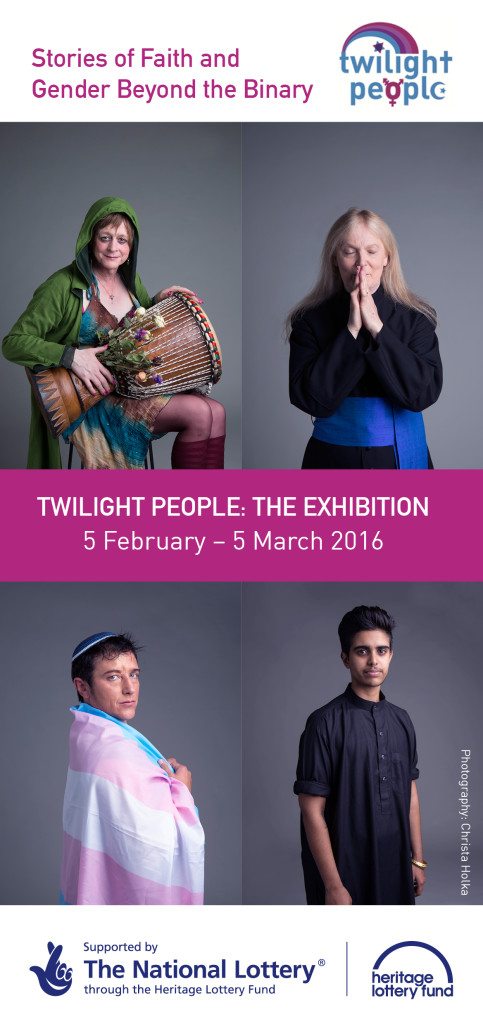 WE PROUDLY PRESENT:
05 February  – 05 March 2016 @ Islington Museum London 
Join us for the launch of the Twilight People touring exhibition during LGBT History Month 2016.
 A pioneering diversity project exploring the 'hidden history' of transgender and gender nonconforming people of faith – the Twilight People exhibition captures the voices and images of trans people and interprets them in a heritage context.
For the first time in the UK, the project allows us to intimately discover both the oral history and portraiture of the unheard voice across the faith communities.
VENUE
Islington Museum
245 St John Street London EC1V 4NB
Open Monday – Saturday 10am-5pm (Closed Wednesdays and Sundays)
Free admission.
For full schedule of events, go to events
www. Islington.gov.uk/heritage
TWITTER HASHTAG                                                     #TPexhibition