The App
The App
The App production started at the Trans* Code workshop on 23 April 2016 in London – over 30 'trans hackers' discussed the #TPapp concept, and a core team facilitated by LGBT historian and coder Cheryl Morgan developed a first 'prototype'.The app was officially launched at the LMA archive launch in July 2016.
"I'm delighted to have been asked to help with the Twilight People project. Firstly I think that highlighting the existence of and problems faced by trans people of faith is very important. In addition I think it is vital that such projects be staffed primarily by trans people, even when it comes down to highly specialised work such as software development. We need to show the world what we are capable of doing, if given a chance." – Cheryl Morgan at the LMA TP archive launch in July 2016.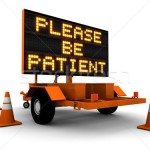 The TP APP is still in the process of being coded, and we hope to launch it together with the team that has been building it over the past year; it will be available via Apple and Android from spring 2017.