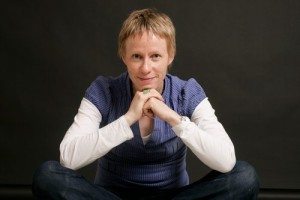 Susanne Hakuba is a German photographer who focuses on corporate, portrait and editorial photography.
She particularly enjoys meeting & capturing people who have usual or unusual personal stories to tell.
Besides her corporate work Susanne loves working on self-initiated projects, which are close to her heart. Whether it is in far off places or in her own back yard, exploring and telling stories of people and their lives, struggles and successes fascinates and moves her. The insight and better understanding one (and hopefully the audience) gains through meeting an amazing variety of people truly is a privilege to her.
Her work has been shown in group and solo-exhibitions both in the UK and Germany.
More recently she has also become increasingly interested in oral history and how it can be combined with visual material. Being part of the Twilight People project, and helping with the interviewing, transcribing and exhibition has been a wonderful experience.
Find out more http://www.susannehakuba.com/
It's been a pleasure working with Susanne for the Twilight People project. Susanne has been a core volunteer in the oral history team and contributed greatly to the curatorial process of the exhibition. She has done a wonderful job with our 'behind-the-scene documentaries' – both photography and film. (Surat-Shaan Knan, project manager)