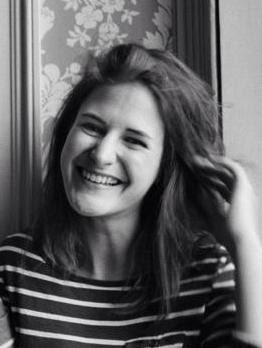 Charlotte Kingston:
I design, develop and write content for museums, visitor attractions, heritage sites, exhibitions, and even outdoor spaces like parks. My recent work includes the interpretation for multiple HLF and publicly funded projects, including Brooklands Museum, RAF Museum, Horniman Museum, and Queen Elizabeth Olympic Park. I have also developed content for two major confidential commercial projects in the UK and Sweden. Currently I am working on a new literary centre in Dublin, an aviation museum near London, and the interpretation of a poet's house in Snowdonia. 

I studied English Literature at the Universities of Cambridge and Yale, and I also hold an MA in art history from the Courtauld Institute of Art. 

I am currently also working with the London Metropolitan Archives on the development of their exhibition Speak Out, to present and celebrate 

LGBTQ oral-history/memorabilia archival material at the LMA. 

In 2013, I was the Lead Curator for the 'Rainbow Jews' HLF-funded exhibition, hosted with Liberal Judaism, about the history of LGBT Jews in Britain over the last 60 years. I have also made several history-focused radio and TV programmes for BBC and ITV, and conducted my own interviews and research for personal projects involving oral histories, diverse identities and personal narratives.